Auto Insurance Policies & Homeowners Insurance in Ramsey, New Jersey
.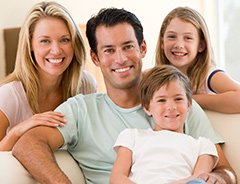 Enjoy the finest insurance around from our agency in Ramsey, New Jersey, that provides auto, homeowners, renters, and life insurance policies. Our insurance agency saves you time and money by locating insurance policies that cater to your budget and your lifestyle.
Automobile Insurance Policies

McCaughey-Chambers Agency represents many auto insurance companies. Each company has its own rating criteria, and we do our best to help you find the one that is most affordable based on your individual circumstances. We provide both personal and commercial auto insurance policies.
Homeowners Insurance Policies
Your home is probably your biggest asset and needs to be properly insured. We have insurance carriers that provide all of the coverage that you need. They are able to insure your home, furs, jewelry, valuable articles, collections, etc. They also have umbrella coverage available.
Renters Insurance Policies
Tenants insurance polices are an affordable means of ensuring that you are protected if a claim occurs at your premises. The policy provides coverage for your belongings both on and off of your premises as well as liability coverage if a claim is made against you. We represent insurance companies that will insure your rental home, condo or apartment.
Business Insurance Policies
Whether your business is old or new, large or small, we have affordable insurance to meet your needs. McCaughey-Chambers Agency locates the ideal policy for your business and employees. Our goal is to properly protect you. We can review your existing portfolio to ensure that it is current and provides adequate coverage.
Life & Health Insurance Policies
Seasons change and times change. We help you keep up with all of the important changes in your life. Our agents sell individual and group, life and health insurance.
Contact us to request a quote for customized policies that you won't find anywhere else.

Proudly Serving New Jersey, New York, & Connecticut,